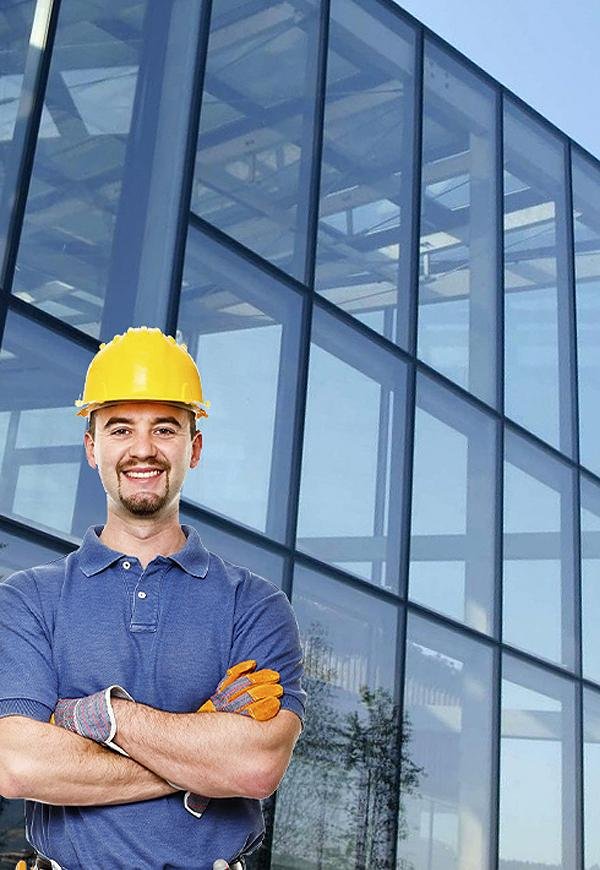 High-Quality Curtain Walling Installation
Curtain walling installation is building an envelope around the exterior of the building to improve its appearance and protect your structure from extreme weather conditions. We at Nationwide Curtain Wall have a team of professionals who are working tirelessly to provide your building with a protective outer layer by installing curtain walls. Curtain walling installation allows your living space to be filled with a lot of natural light. Curtain walls act as both an insulator and buffer keep air and water out from the building and act as a protective shield. Curtain walling installation is a long-term investment for your business.
At Nationwide Curtain Wall make sure that your structure becomes more secure and kinetic energy is dispersed throughout the entire structure and frame with our top-notch curtain walling installation. Installing curtain walls also makes sure that your building can withstand high winds and a reduction in building sway. Such an installation also reduces the spread of fire between different floors of the building. Thus, curtain walling installation acts as a barrier and prevents fire from spreading, especially in tall buildings. Moreover, to improve the thermal efficiency of the building- curtain walling installation is recommended for your structure and also cuts down the operating costs of your building.
We believe that to give a sophisticated and clean look to your building, there is no better option than curtain walling installation. Their unique appearance is because of the contemporary design that they have. However, the only fact that is to be kept in mind is that curtain walls should be properly designed, installed, and maintained. The components of curtain walls are transom, mullions, vision glass, and anchors. At Nationwide Curtain Wall, we believe in delivering high-quality installation to our clients. This is why we make it a point to sit with our clients and discuss their requirements before coming up with the final installation.
Types Of Curtain Walls
Curtain walls are the hallmark of contemporary architecture. Choosing the type of curtain walling system for your premises depends on many factors such as location, size of the project, cost of labour, and space on the construction site. There are two types of curtain walling installation according to the way components are assembled.
This type of curtain wall system is perfect for mid-rise and small-rise buildings. In this type of system, each component is assembled piece by piece on the construction site. In this type of curtain walling system, exterior access is important if you want to reach higher elevations. This is why additional machines like cranes and scaffolding are required in the stick system of curtain walling. Only the shipping costs are lower while the time and labour charges are more as compared to its counterpart. Thus, a stick system of curtain walls is best for small and mid-rise structures with a lot of space on the construction site.
Unitised System of Curtain Walls
In this system of curtain walling, units come pre-assembled from the factory itself. The units are connected with interlocking units and are bought as a single unit on the construction site. Each unit is not individually installed like a stick system of curtain walling. This type of curtain walling installation is usually used in high-rise buildings. This type of curtain walling does not require exterior support like cranes and scaffolding. Only mini cranes are used to keep the installation over the floor during the installation. The shipping charges are high in the unitised system of curtain walls, but the speed of installation is fast as units are pre-assembled.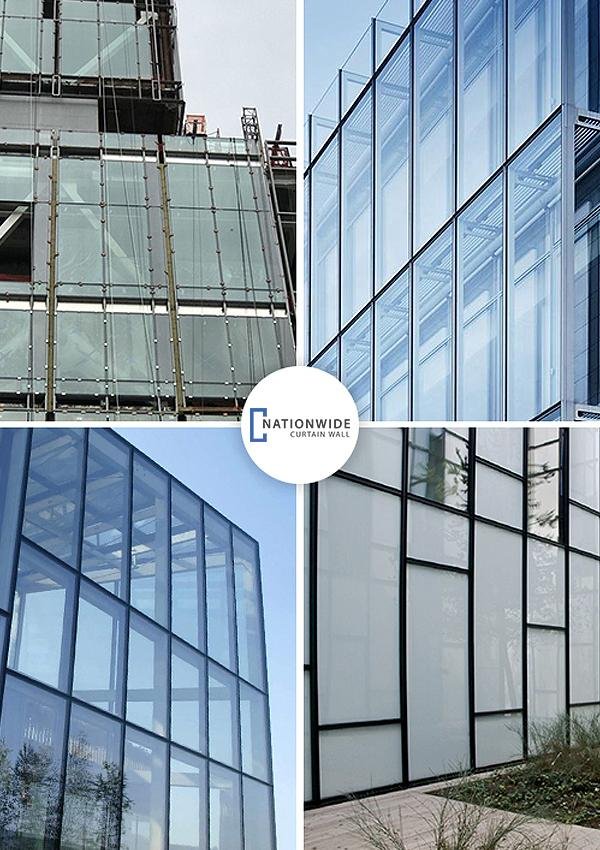 About Our Curtain Walling Installers
At Nationwide Curtain Wall, our curtain walling installers are a skilled team dedicated to making buildings look and perform their best. We specialize in putting up those big glass walls that make places look modern and cool. Our curtain walling installers pay attention to every detail to make sure our curtain walls not only look awesome but also keep out the weather. Our curtain walling installers have lots of experience, and we love turning architectural ideas into real and beautiful structures. Our curtain walling installers are not just installing glass, we're creating spaces that people love to be in, full of light and modern design.
In Association With