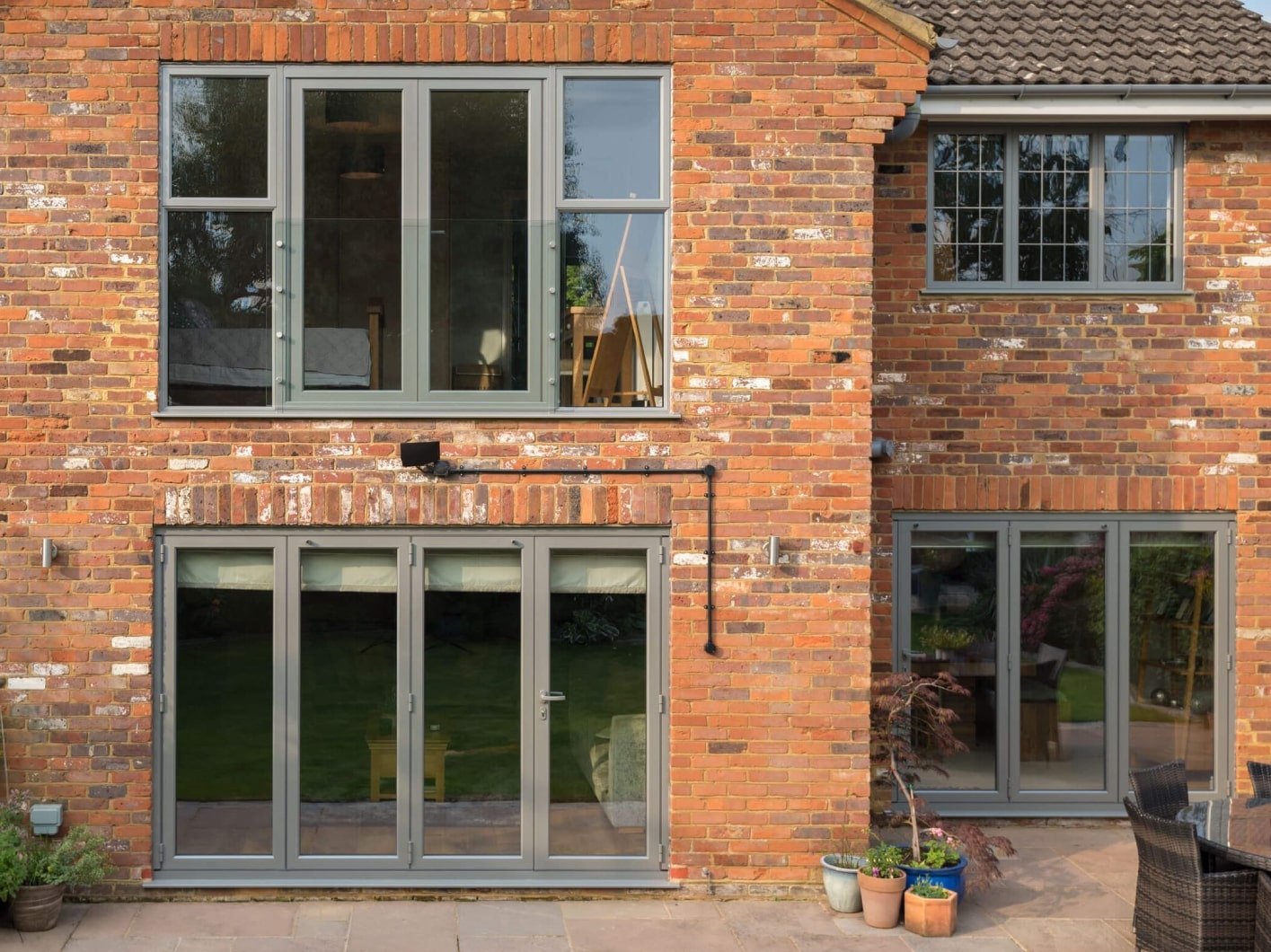 Our high-quality Aluminium Windows are meant for your space
Commercial or Domestic – our Aluminium Windows are worthwhile enough to be installed in your space. There is versatility, rich designs, security, and also energy efficiency in a few cases. Our windows can be a perfect choice for different types, and sizes of the projects (places). Aluminium is one of the certain choices of our customers and we highly recommend it instead of uPVC. These windows made of aluminium has Slimline frames, but at the same time are sturdy enough withstand wear & tear.
'Nationwide Curtain Wall' uses the highest quality aluminium and a robust solution like this can keep the interiors of any space safe. Not just the durability of aluminium is considered commendable, but we add the benefits of various locking mechanisms for full-fledged security. We design and give the shape of the windows in a bespoke way for an even more impressive outlook. These installations are suitable for the newly made designs as well as ancient ones. All our Aluminium Windows Installation try is to fit in the space.
Aluminium Windows Installation Becomes Easy With Our Experts
Fitting any sort of doors or windows is not a game. This task requires thorough knowledge and training for utmost efficiency. These fittings are not a minor thing to do, but full-fledged work done by professionals. No space owner can compromise with the right aluminium window installation. This reserves Nationwide Curtain Wall's place in the window installation industry. Aluminium is a great material for windows and the obvious reason behind this growing popularity is its useful features. This material looks nice, in-budget, and highly accessible due to its presence in abundance on the earth. Installing aluminium windows by our experts can give your space great aesthetics and high security within the affordable range.
Let us Serve you as Aluminium windows Installers in Yorkshire
Congratulations, now the Nationwide Curtain Wall is serving in Yorkshire too. We provide aluminium windows installation in Yorkshire with utmost brilliance. We follow the same steps everywhere and the same quality installation is provided at every location by our team. From preparation to the time of the installation- our experts stay focused and give appropriate installation by applying all the expertise. We begin by taking the measurements of the space where aluminium windows are to be fitted in the Yorkshire location. Clearing all the debris from that space is our second task. While installing we lift the frames to fit at the right place and we give special consideration to avoid any sort of damage to the space as well as the aluminium windows. Our expertise comes in handy for our clients and we have a good record of installations in distinct locations and now, looking forward to making us popular as aluminium windows installers in Yorkshire.
Connect with us to get a personalized quote for installation right away.