Aluminium windows bring a classy, sleek, and aesthetic style to your property. They are unbelievably strong but very lightweight indeed. Most importantly, they beat the British energy standards. And, since aluminium windows are extremely strong and durable, they provide unbeatable safety to your property. According to the Office of National Statistics, a 7% increment has been founded in shoplifting crimes in many areas of the UK. Hence, apart from giving an elegant touch to your property, aluminium windows are a must for the sake of your property's safety. However, the bad installation can impact the robustness and lifespan of the aluminium windows regardless of the quality. The bad installation even risks the safety of your space. Therefore, it is very important to choose the best aluminium windows installer as well.
We, Nationwide Curtain Wall are there to save your property as we have achieved the name of the best aluminium windows installers in Yorkshire, Cheshire, Liverpool, Manchester, Preston, Leeds, Sheffield and other northern part of the country. We can provide the installation in different sizes, types, and designs. Moreover, aluminium windows installation ranks the number one choice of our customers. Aluminium windows are better than uPVC and we always recommend the best to our customers. Our installed aluminium windows have slimline frames which are strong enough to bear any damage.
Discussion About Aluminium Windows Installer
Let's discuss what you can expect from our professional installers:
Seamless Fit and Quality Finish
We, Nationwide Curtain Wall as a team are one of the bespoke installers in Yorkshire. There is never a complaint and quality compromise in our installation service. Our installers are highly trained and professional. And, we install the aluminium windows with a seamless fit and premium finish.
Unsurpassed Quality Standards
We, Nationwide Curtain Wall have never compromised with the quality of the services and even after fit and supply. We provide the installation in every design and size possible. The installation is done with superb finishing which increases the beauty of the commercial windows to another level. Therefore, along with the quality of the windows, the installation quality is also equally important.
100% Satisfaction to Customers
We always consider customers' satisfaction as our top priority. Their requirements and instructions are always followed with great attention and consideration. As a result, it creates a positive bond with our customers. In conclusion, customers' 100% satisfaction is our primary motive and we do our best to achieve that.
Different Varieties of Aluminium Windows
Customers can choose any style and design of their wish and we fulfill them at all best possible ways. Thus, there is no limitation in the varieties of aluminium windows.
Availability throughout England
We provide aluminium windows installation services throughout the country. In simple words, we are available in all the possible corners. Thus, customers from anywhere can contact us for the best quality installation or replacement services.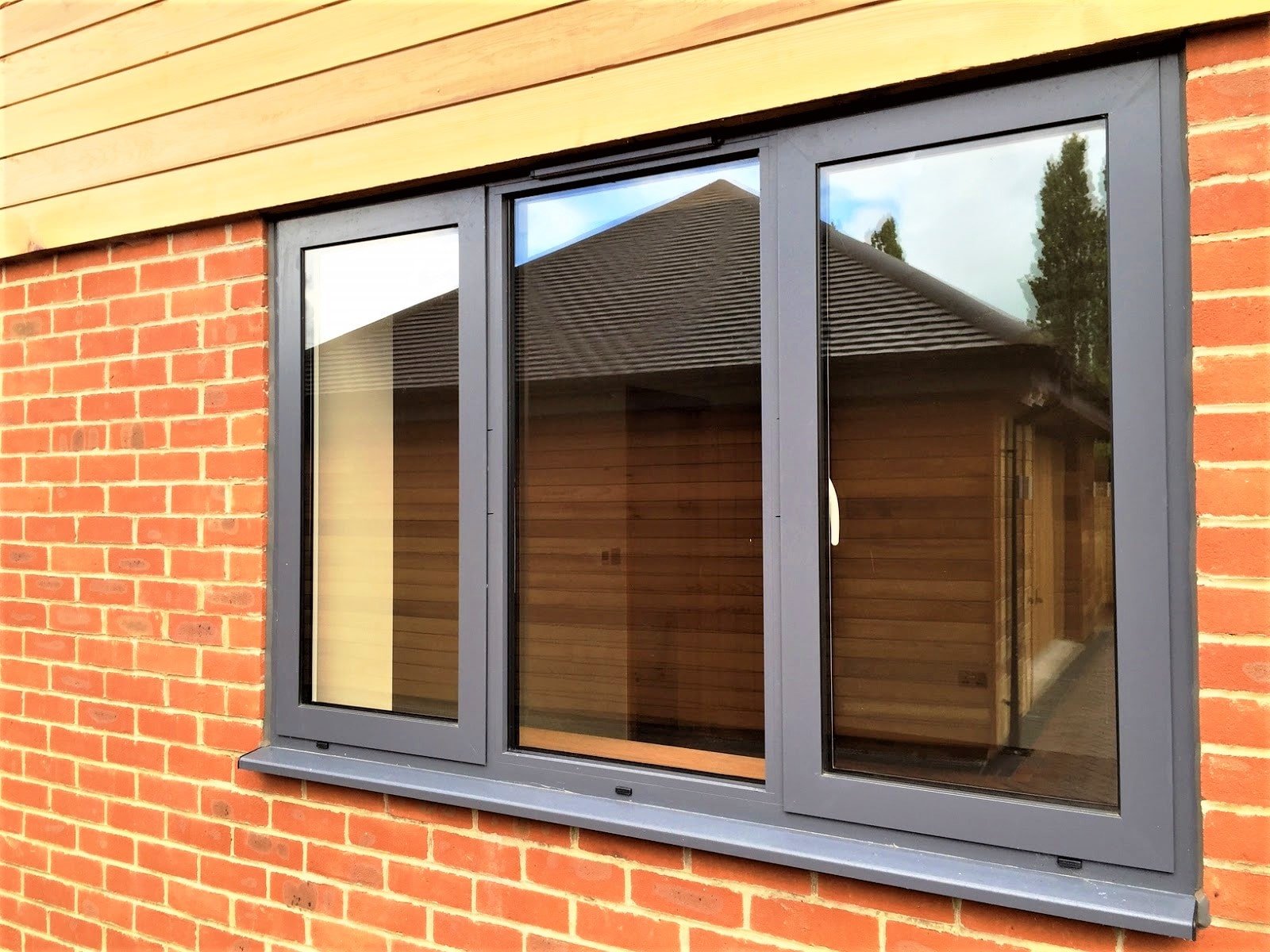 Aluminium Windows in Yorkshire
Aluminium is one of the strongest materials that can be used for the most solid safety purposes. There is no competition with the safety that the aluminium windows provide. Mostly people neglect windows when it comes to property safety. Their primary focus is on the doors only. Little did they know most of the theft cases take place through the windows of the properties. Moreover, windows often become a doorway to dangerous animals as well. Therefore, instead of using normal windows, people should always consider aluminium windows for their properties. However, the installation cannot be neglected either. Only a good installation delivers the best results. And, there is no other better option than Nationwide Curtain Wall for such a service. You can trust us with the safety of your space, requirements, and finest finish quality. Call on 0161-9148225 to book the service of aluminium windows installation, today.